| | |
| --- | --- |
| Home | Blog | Gluten-Free Community Conversations | |
Gluten-Free Community Conversations
August 27, 2013
Gluten-Free Community Conversations with Elizabeth Barbone
I'm so excited! SO EXCITED! During September, I'm hosting FIVE gluten-free community conversations at Price Chopper stores. I did two of these events in the spring and THEY.WERE.AWESOME.
IF you can make it, please sign up! If you can help us spread the word, please do! These events connect gluten-free eaters with each other and we all learn A LOT during the night.
Here's what you need to know:
When and Where
September 12, 2013
Niskayuna, NY (Mohawk Commons Price Chopper)
7:00- 8:30 pm
SIGN UP HERE: http://gfeventniskayuna.eventbrite.com/
September 17, 2013
Burlington, Vermont (Shelburne Road Price Chopper)
7:00- 8:30 pm
SIGN UP HERE: http://burlingtongfevent.eventbrite.com/
September 18, 2013
Utica, NY (Commercial Drive Price Chopper)
7:00- 8:30 pm
SIGN UP HERE: http://uticagfevent.eventbrite.com/
September 19, 2013
Cicero, NY (E Circle Drive Price Chopper)
7:00- 8:30 pm
SIGN UP HERE: http://cicerogfevent.eventbrite.com/
September 25, 2013
Bristol, CT (Farmington Ave)
7:00- 8:30 pm
SIGN UP HERE: http://bristolgfevent.eventbrite.com/
What We're Discussing
All things gluten-free! Elizabeth Barbone, author of two gluten-free cookbooks, will lead our discussion. Come, ask questions, share your knowledge, and enjoy gluten-free goodies during this fun evening. The best part of all? You'll get to spend relaxed time chatting with others living on the gluten-free diet.
What We're Sampling (Of course there's snacks! Of course!)
Brownies, chocolate chip cookies, and cupcakes from Price Chopper's new line of gluten-free mixes. Made in a dedicated gluten-free facility and certified gluten-free, these affordable mixes make gluten-free baking easier.
FAQs
Do I need to be gluten-free to attend?
Nope! Anyone interested in gluten-free baking and cooking is welcome to participate in the event.
May I bring a friend?
Yes! The more the merrier! Please be sure your friend signs up for a ticket. This ensures we'll have enough samples.
How much does the event cost?
Free! Registration is required. Tickets are limited. Sign up today!
I have another question!
Elizabeth Barbone and Price Chopper Know Gluten-Free Baking
About Elizabeth Barbone
Born with severe food allergies, Elizabeth Barbone dedicated her life to helping others live and eat well on a restricted diet. A graduate of the Culinary Institute of America in Hyde Park, New York, Elizabeth is known for creating gluten-free recipes that work---and taste great!
Elizabeth is the author of two gluten-free cookbooks, Easy Gluten-Free Baking and How to Cook Gluten-Free. She resides in Troy, NY. Visit her on-line atwww.glutenfreebaking.com
About Price Chopper
Based in Schenectady, NY, the Golub Corporation owns and operates 130 Price Chopper grocery stores in New York, Vermont, Connecticut, Pennsylvania, Massachusetts and New Hampshire.
The American owned, family-managed company prides itself on longstanding traditions of innovative food merchandising, leadership in community service, and cooperative relations. Golub's 23,000 teammates collectively own 52% of the company's privately held stock, making it one of the nation's largest privately held corporations that is predominantly employeeowned.
For additional information, visit www.pricechopper.com.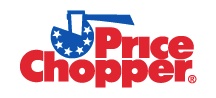 events sponsored by Price Chopper Supermarkets.
(This post is all me, however. xoxo Elizabeth)
comments powered by